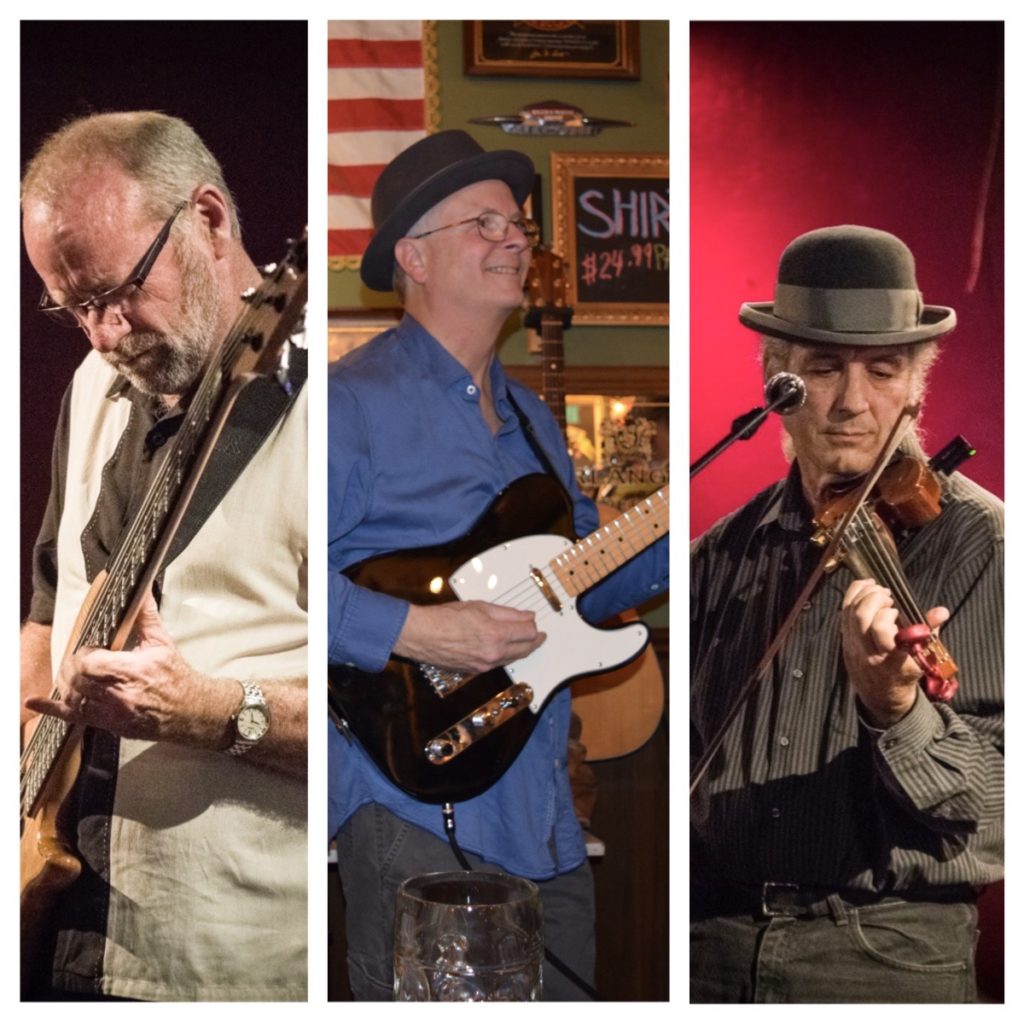 The band consists of past members of Eighth Ave. String Band, California Quickstep, Slate Mt. Bluegrass Band, Jackie Greene Band, Keith Little & The Littleband, Walking Spanish, Bremen Town Musicians.

Band members have been direct support for artists such as: Cornel West, Willie Nelson, Richard Thompson, Ralph Stanley, Ted Nugent, Roy Clark, Tony Rice, playing stages in Europe, Asia, numerous festivals in the western states, and famous venues like The Fillmore, The Catalyst, The Great American Music Hall, and Terrapin Crossroads.

By happy chance, they all settled in the foothills of the California Gold Country and came together as a band. Their far-ranging and extensive music reflects the wide variety of their backgrounds.


Rick Dugan
6-string electric bass, upright bass, vocals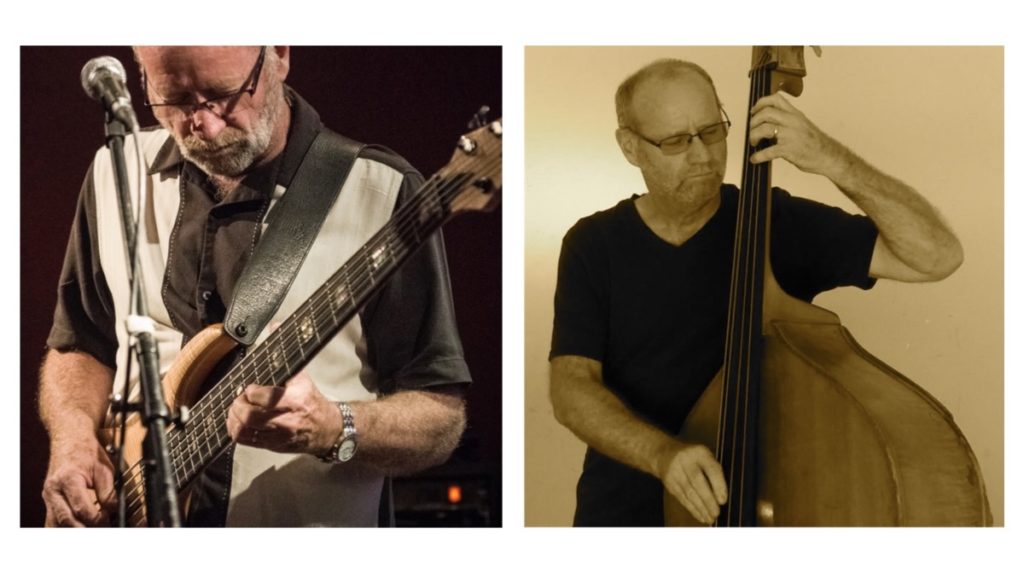 Thom Bentley
Acoustic guitar, electric guitar, vocals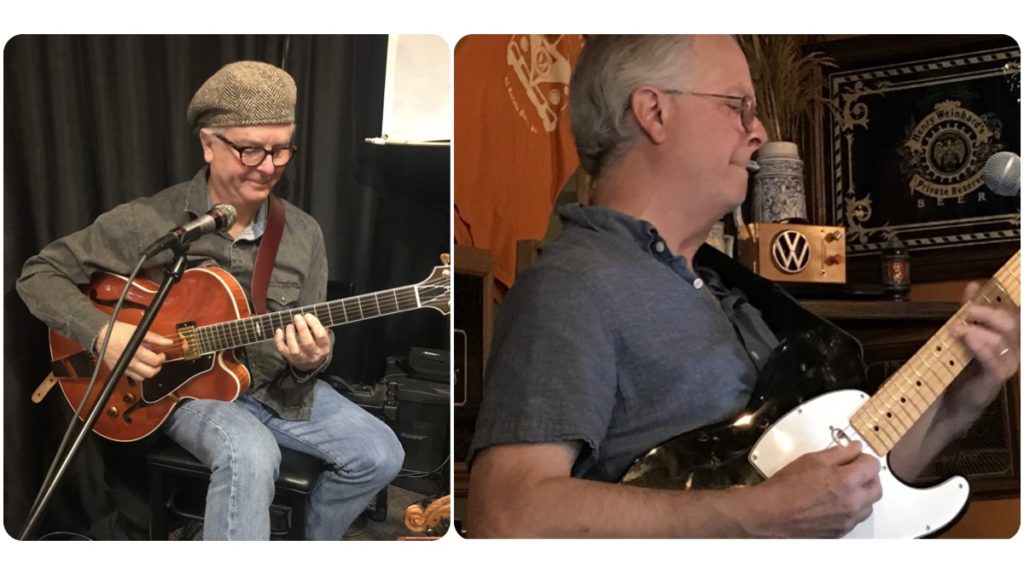 Tom Gunterman
Extended range electric violin, 5-string violin, vocals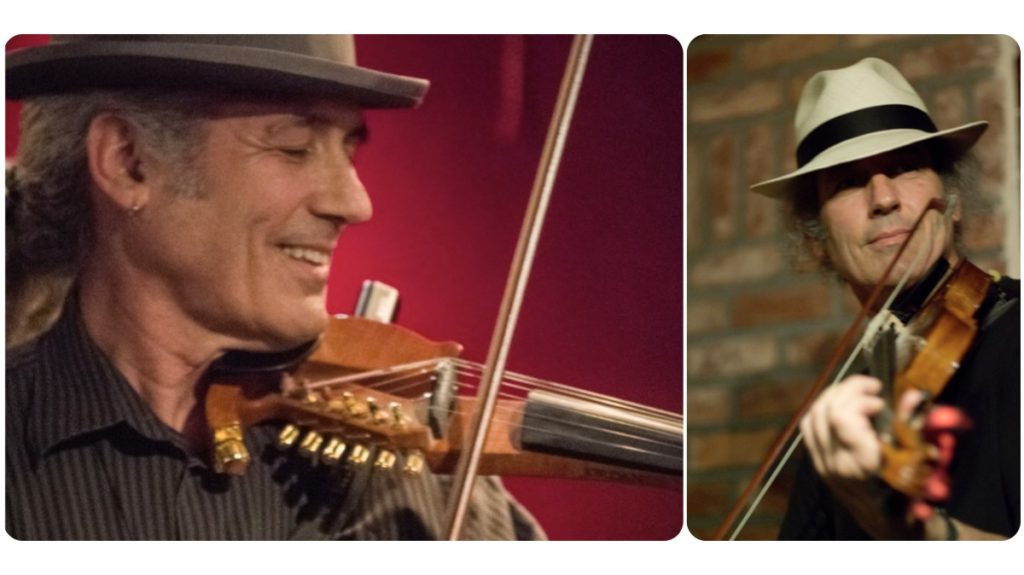 Music We Play

Jazz (Swing, Vintage, Cool), Country, Pop, Classic Rock, Blues,
Americana, Latin, Western Swing, R & B, and much more
Artists We Cover
Allman Brothers
Herbie Hancock
Jackie Greene
Wilco
Wes Montgomery
Willie Nelson
Stevie Wonder
Otis Redding
Jobim
Nat King Cole
Hank Williams
Walking Spanish
The Band
Bob Wills
Grateful Dead
Sam Cooke
Ray Charles
Lyle Lovett
Sinatra
Tom Waits
Little Feat
Texas Tornados
And many more
Booking:
[email protected]
Photo credit – Dennis Scott, Alan Schecter